FTC Team #8565 – The TechnicBots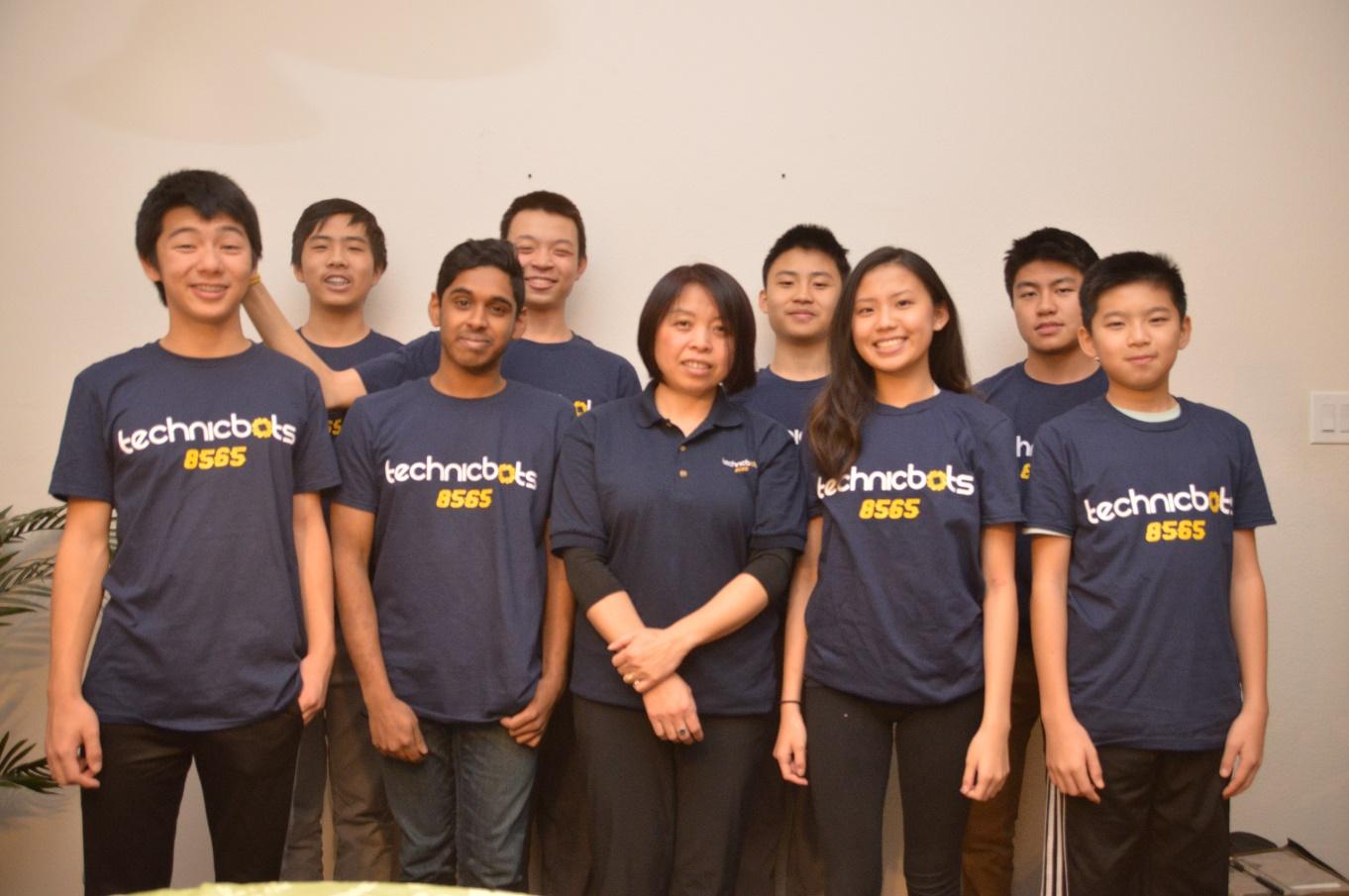 The TechnicBots are a FIRST team from Plano, Texas. Formed in 2009, they spent 1 year in Jr.FLL, 4 years in FLL, and this is their third year in FTC. TechnicBots grew and changed constantly, growing from 6 member team to an 8 member team. The team is enthusiastic about promoting STEM within the community and showing more kids of FIRST programs and robotics as a whole. Their proudest accomplishments include hosting the first ever North Texas Jr. FLL Expos, hosting 2 FLL scrimmages and an FTC scrimmage, hosting an FTC Workshop for the new Android Platform and a PTC workshop, and connecting to many Jr. FLL, FLL, FTC and FRC teams across the nation.
Coach: Fang Wang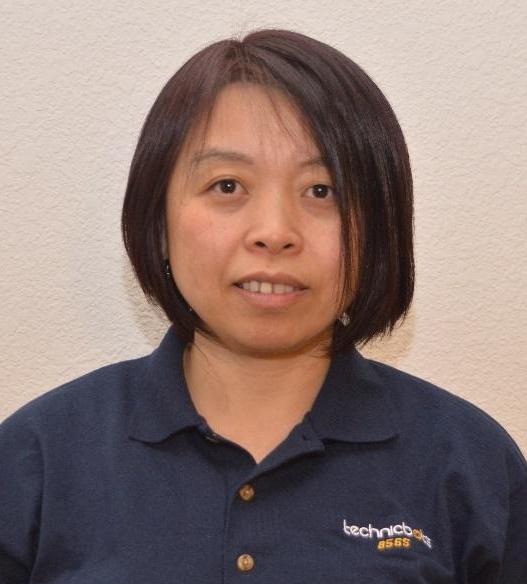 Dr. Fang Wang has been involved with FIRST Robotics program since 2009. She has been coaching for two Jr. FLL Teams for total of 4 years, coaching for two FLL teams for total of 6 years and coaching for FTC team for three years. This year, she is very excited to coach the TechnicBots team with new Android based FTC platform. It is all new for both coach and team but we learnt a lot along the journey. She is not only mentoring the team on the robotics but also putting a great emphasis on team work and project management skills. She has created many opportunities for the team to reach out to the community to help the team improve their communication, organization and presentation skills, such as Youth Robotics Fair, FTC workshop, FLL scrimmage and Asia Pacific Robotics Competition. In the past years, she led the team host the first two annual Jr. FLL Expo in North Texas. Dr. Fang Wang is a Senior Managing Consultant and Solution Architect at IBM. She has also been teaching robotics in the IBM sponsored GIGA WOT (Girls Inspired Greatly About World Of Technology) summer camp for over 10 years.
Jerry Chen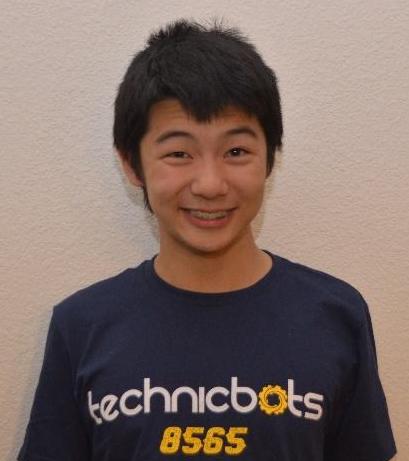 Jerry Chen is a sophomore at Highland Park High School. He has been a part of the TechnicBots since it began in FLL, and currently he is the captain and creates CAD (computer aided design) for the team. He also enjoys playing tennis.
Amanda He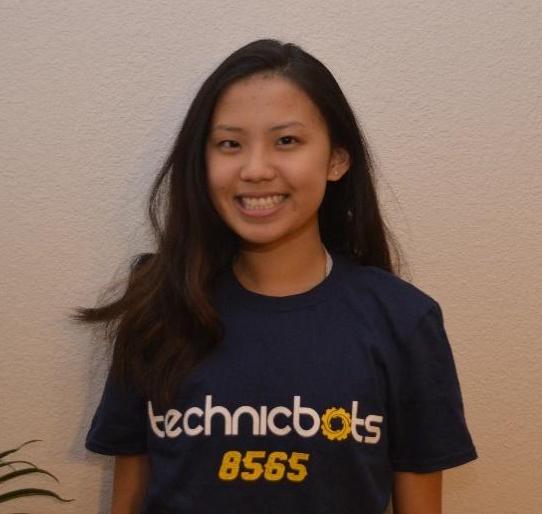 Amanda He is a sophomore at Jasper High School in Plano. She is in charge of scouting and pit area design for tournaments and is on the build team. In addition to her interest in STEM and robotics, Amanda is passionate about art and photography and is the president and founder of Jasper's photography club.
Justin Jiang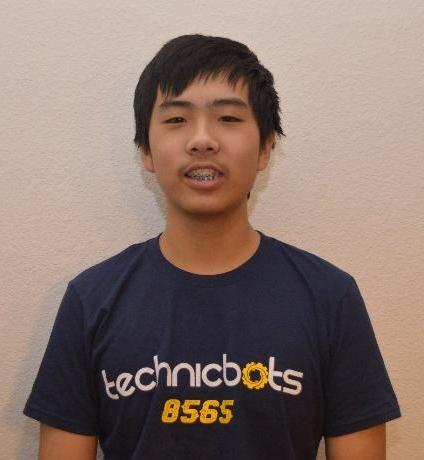 Justin Jiang is currently a sophomore at Hebron High School and is a founding member of the team. He is part of the programming team, and also am the CAD lead of the team and is responsible for the designing, creating, and animating of our robot within PTC Creo. Outside of robotics, he enjoys playing tennis and video games.
Evan Li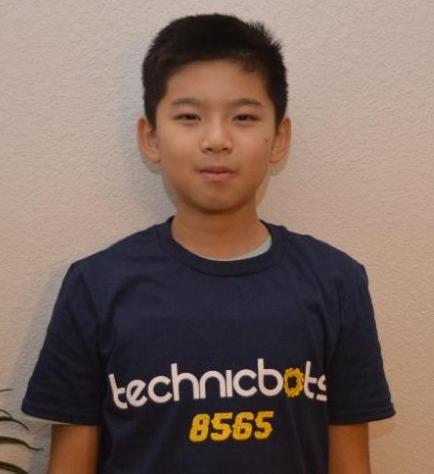 Evan Li is in his second year in FTC and on the robotics team. He is in the 8th grade and attends Robinson Middle School in Plano. He enjoys robotics and the –mechanisms behind each machine. His favorite pastime in robotics is to build and read manuals. Other than being on the robotics team, Evan loves listening to music, playing the clarinet, and playing Geometry Dash.
Patrick Lin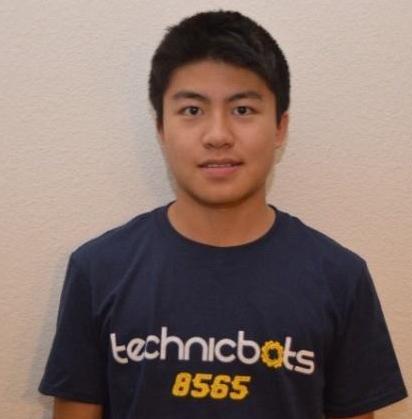 Patrick Lin is a sophomore at Liberty High School. He lives in Plano, TX and has been on the TechnicBots robotic team for several years as one of the original members. Since Jr. FLL, he has enjoyed making robots and exploring unique mechanisms. Some of his hobbies are playing football, running, and making and designing robots.
Samuel Liu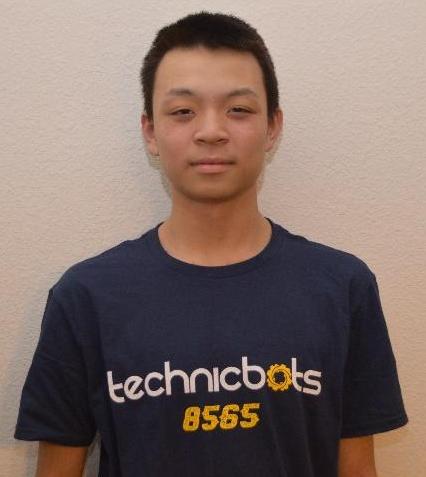 Samuel is a sophomore at Liberty High School and one of the original founding members. He is responsible for the Teleop side of the robot and the Vuforia navigation part of the autonomous. Samuel also enjoys removing Kebab and drawing in his free time, with occasional periods of hibernation.
Abhishek Vijayakumar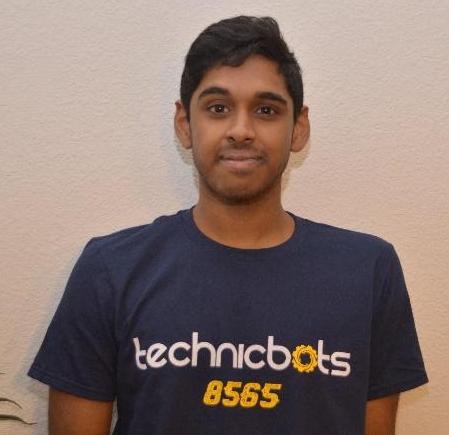 Abhishek is a sophomore at Liberty High school in Frisco. He enjoys designing and building the competition robot. In his free time he likes to play the piano, and loves to play video games and to listen to electronic music. He as enjoys spending time with his friends.
Brandon Wang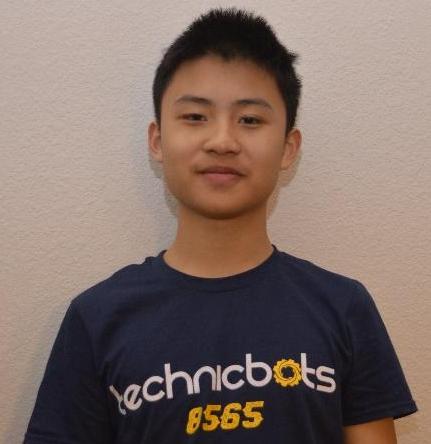 Brandon is a freshman at Jasper High School. He has been in FIRST since 2011, when he was in the FLL program. He is very excited for another year of FTC competition as part of the TechnicBots, where he is in charge of autonomous programming. In his free time Brandon likes to play tennis and sing.